Biomedical Ethics and the Contemporary Church (Intensive Course)
1 – 5 Dec 2014, Mon to Fri, 9.00am – 5.00pm
We are living in a time of a tsunami of change. Christians are often swamped by newer and latest technologies without having a chance to examine the ethical considerations. This course will help to surf this tsunami by evaluating from a pastoral-theological perspective, issues that will involve everyone at some time in their lives.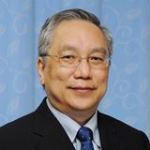 Dr. Alex Tang, teacher for the course, is associate professor of paediatrics in Monash University and consultant paediatrician at KPJ Johor Specialist Hospital. He is an ordained Presbyterian elder and lectures at several seminaries.
Character Development (Intensive Course)
24 Nov – 6 Dec 2014, Mon to Fri, 9.00am – 12.30pm
Interested in more mature character in your walk with God? Not sure what steps to take? Character Development offers a depth of insight and Biblical wisdom for people in all stages of life.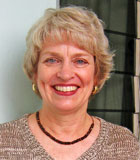 Ms. Winky Leinster, teacher for the course, has ministered since 1994 as a Licensed Marriage and Family Counsellor at Genesis Counseling Service in California.
Registration deadline: Mon, 10 Nov 2014.
Click here to sign up online!
2014/2015 Second semester courses (January – May 2015)
Registration & payment deadline is 19 December 2014 (Friday).