Will you join a mission trip in the future or mobilize others to go? This course will better equip you through a study of the underlying principles and theological presuppositions of the global Christian mission. It provides theological foundations for the global mission of the church, and will attempt to help you unify and integrate a wide range of theological themes in and around the issues of mission. Basic issues that confront the missionary will be investigated, as well as the more complex and contemporary issues.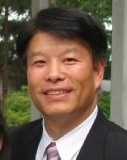 Raymond Song Tae Suk, PhD
Raymond Song was a staff member of Cru for 15 years in the USA and Japan (Tokyo and Osaka) where he served as a Campus Director and a Regional Director. He also has 19 years pastoral ministry experience in local church, preaching, teaching, and discipling emerging Asian-American English generation in Korean-American churches.  He has been an instructor of Missions in the Distance Education at Trinity Evangelical Divinity School (USA). He is married to Justine Han and they have two sons in university.
You may register online or contact us if you have any query. Registration deadline is Friday, 10 July 2015.
The complete 2015-2015 First Semester Courses Information PDF brochure may be downloaded or visit the 2015-2016 First Semester Courses Information page.